Izo Hashimoto's Legendary LSD Trip into Madness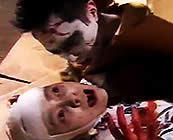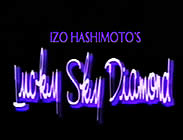 original Japanese title RAKKI SUKAI DAIYAMONDO
also known as LSD and BLOODY FRAGMENTS ON A WHITE WALL
director: Izo Hashimoto
starring: Naoko Amihama · Shiro Sano · Reiko Nakamura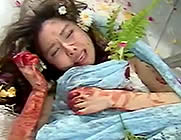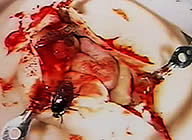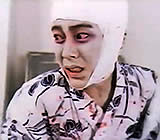 Poor Yoko. She woke up to find herself locked in a hospital room. And terrible things are happening to her. She's bleeding from the vagina. In fact, something looking a lot like intestines just plopped out. Then she was raped by her doctor (actually an old boyfriend) who followed that assault with some unorthodox brain surgery. While recuperating, the nurse (actually her older sister) tries to seduce her, but then was stabbed and mutilated for her efforts. A bit later, the doctor, wearing nothing but a large cardboard box, is crawling through the blood and gore, attacking Yoko with a butcher knife. She loses a portion of her skull in the fracas and brain matter is spilling everywhere. What the fuck?!
A brilliant conclusion to an over-the-top gory mess is delivered by writer/director Izo Hashimoto, the man responsible for EVIL DEAD TRAP 2. And after watching this, it's easy to see his thought process for that ultra-bloody genre fave. Mr Hashimoto was the head writer for SUKEBAN DEKA, both the television series and motion pictures. He also penned the animated hit Akira.

Some cult fans insist this film is part of the GUINEA PIG franchise. However, that is not correct. While perhaps they are similar in execution, this movie has nothing to do with Hideshi Hino's mega-gory series.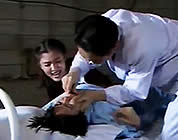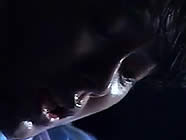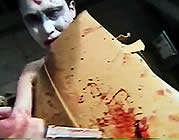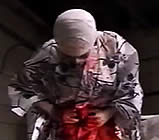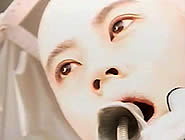 A Japanese film with optional ON/OFF English subtitles; widescreen uncut (62+6 min.);
for ALL REGIONS, playable on any American DVD machine.
Extras include selected extreme trailers.

    

Excessive Gore/Graphic Violence/Rape/Nudity/Drugs/Sexual Brutality
For Adult Audiences