The Legendary 'Female Jungle Warriors' Adventure!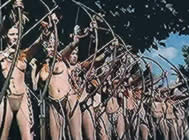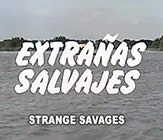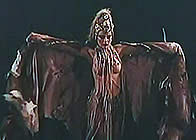 original Argentinean/Spanish title EXTRANAS SALVAJES [Strange Savages]
also known as STRANGE WILD WOMEN
director: Carlos Lemos
starring: Victor Laplace · Emilia Mazer · Ana Maria Giunta · Annette Krist · Maria Edstrom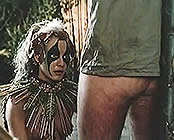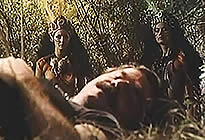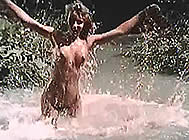 Seldom is a filmmaker so anxious, willing AND able to please his audience! Carlos Lemos delivers an amazing adventure that defies all expectations. Here is the story of an anthropologist named Ulysses Perez who goes searching for a tribe of headhunters but accidentally arrives on an island inhabited by two groups of opposing Amazons. After he and his new girlfriend Bluman [from the 'white' tribe] are captured by the more aggressive brown female warriors, this island paradise is invaded by a vicious band of slavers. Ulysses organizes both tribes of female warriors to join together in an attack against the flesh merchants.
This extraordinary jungle-girl movie was co-produced by Argentina's Sono Films and Zeus Studios of Sweden. The bevy of beautiful Amazons are mostly played by Swedish actresses, speaking their native language as jungle-talk. A notable exception is the lead, Emilia Mazer, who is a popular South American actress best known to Cult Fans for the Brazilian horror film SATANIC ATTRACTION which she made the following year.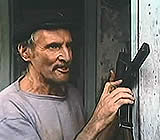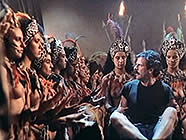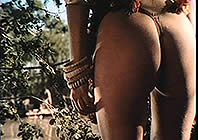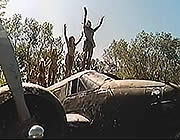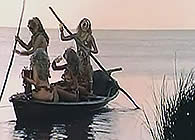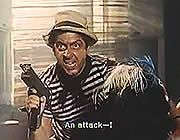 An Argentinean film with optional ON/OFF English subtitles; widescreen uncut (84 min.);
for ALL REGIONS, playable on any American DVD machine.
Extras include selected jungle girl trailers.

    

Sexual Situations/Violence/Nudity/Sexual Brutality
For Adult Audiences