"La mejor comedia Argentina de 2018! Bah... de la década"
The best Argentine comedy of 2018! No... of the decade!
                                                                                                                                      --Chicatomate
ˇ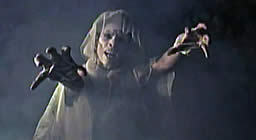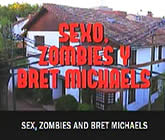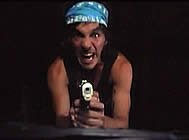 Original Argentinean/Spanish Title: SEXO, ZOMBIES Y BRET MICHAELS
[Sex, Zombies and Bret Michaels]
director: Samot Marquez
starring: Pablo Legeren ˇ Emmanuel Danann ˇ Lilia Lemoine ˇ Samot Marquez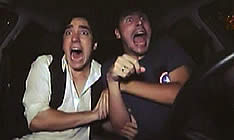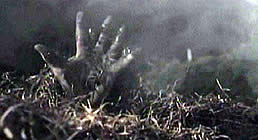 Best friends Santiago and Gonzalo are living the perfect life, rooming together in an endless party of fun, pop culture and Mortal Kombat. Santiago is not the smoothest when it comes to girls. In fact, he hasn't had sex since the break-up with his girlfriend six months before. And frankly, even though Gonzalo talks a good story, he isn't really in much better shape. However, Gonzalo starts obsessing over his friend's 'condition.' and decides to help out. Without Santiago's knowledge, Gonzalo arranges a date for his buddy with a Russian immigrant. This seemingly minor event unleashes the most bizarre, thrilling, out-of-tune adventure that mixes an accidental knife-killing with corrupt cops, pot brownies, a gun-toting Bret Michaels and... zombies!
This is an endearing [yet insane] pop culture adventure that introduces the comedy team of Pablo Legeren and Emmaniel Danann - the fusion of Harold & Kumar with Beavis & Butthead - in a knowing, laugh-out-loud production. It's directed by Samot Marquez, who also plays the Bret Michaels character.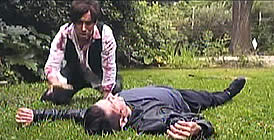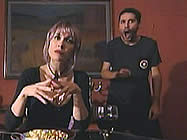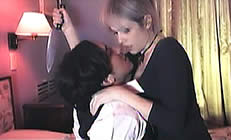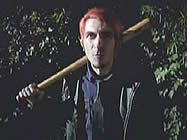 An Argentinean film with optional ON/OFF English subtitles; widescreen format,
uncut version at 75 minutes, encoded for ALL REGION NTSC WORLD FORMAT;
Extras include theatrical trailer and footage from the premiere.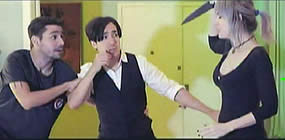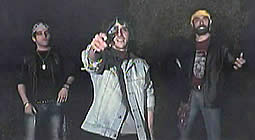 Violence/SemiNudity/Strong Sexual Dialogue
for Mature Audiences