The FULLY UNCUT 127 Minute Version!
·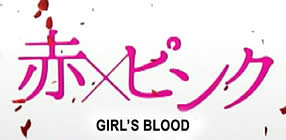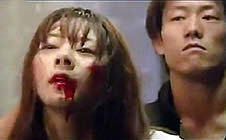 Original Japanese Title: AKA X PINKU [Secretly A Pink Film]

director: Koichi Sakamoto
starring: Yuria Haga · Sanae Hitomi · Rina Koike · Ayame Misaki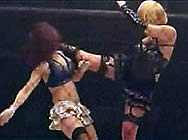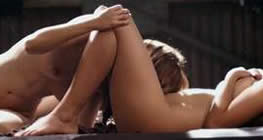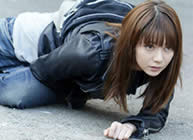 To escape the tiresome routine of a daily life in Tokyo, young females join an illegal fight club called Girl's Blood. Here, under the cover of night, they adopt new personas and become MMA-style Divas for cheering crowds. The plot revolves around four members but the attention is clearly on Satsuki, queen of the brutal underground. Satsuki is a lesbian; however she has trouble expressing her feminine side. When a new girl named Chinatsu shows up, the tensions flare but after a match they find comfort between the bed sheets. Trouble brews when Chinatsu's jealous husband [also a martial arts fighter] threatens to bring down the club but then agrees to settle things with a match between the girls and his clan.
This is truly an amazing hybrid. But the most surprising thing about this film is how it successfully mixes brutal fight sequences with scenes of lesbian love. Director Koichi Salamoto manages to drift hypnotically from one genre to the other without compromising his story. He is a master at this type of juxtaposition, having also meshed sex and violence seamlessly in his previous 009-1: THE END OF THE BEGINNING.
Perhaps this is even more surprising because Mr Sakamoto is usually working as the director for Ultraman, Kamen Rider or Power Rangers. He has helmed hundreds of TV episodes since 1996. Incidentally, the four female actresses here all came from starring roles in his television productions.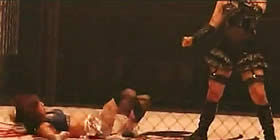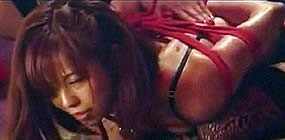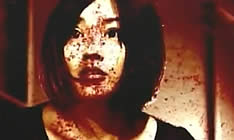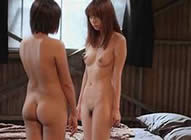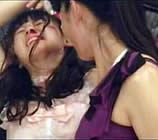 A Japanese film with optional ON/OFF English subtitles; widescreen format,
uncut version at 127 minutes, encoded for ALL REGION NTSC WORLD FORMAT;
Extras include theatrical trailer.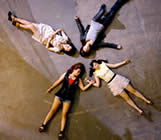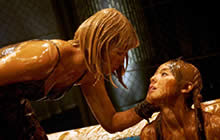 Graphic Violence/Nudity/Sexual Brutality/Lesbianism
for Adult Audiences