Perhaps the Rarest of the Nunsploitation Films!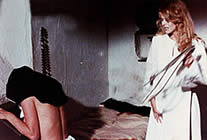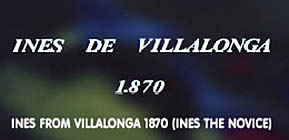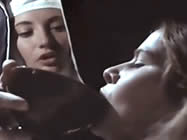 original Spanish title INES DE VILLALONGA 1.870 [Ines of Villalonga 1870]
also known as INES THE NOVICE
director: Jaime Jesus Balcazar [J. J. Balcazar]
starring: Monica Zanchi · Maria Rey · Antonio Marono · Marta Angelat · Daniel Martin · Gloria Marti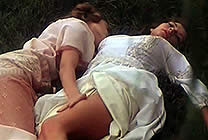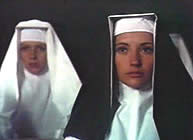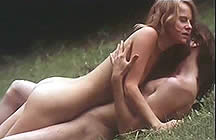 Based on a cruel 19th Century story, Ines from the wealthy Villalonga family enters a cloistered convent as a novice. Essentially, she has chosen this path due to her anxiety over the concept of physical love. As she becomes a young woman, those misgivings begin to disappear. Then Ines meets and falls in love with Jacob, the brother of Sister Jainta. He is a federal soldier and Spain is currently involved in a Civil War with the Carlista rebels. Jacob promises Ines that he will return 'to take her way from the convent' when the fighting is over. However, both lovers are impatient. Young Jacob invents an excuse to visit Ines but he is wounded by the rebels on his way to the convent. As the nuns look after Jacob's injuries, Ines is secretly enjoying his embrace in the darkness of the night. Soon her indiscretion puts the convent and Jacob in mortal danger.

This incredibly rare slice of nunsplotation was directed by Spanish maverick filmmaker J J Balcazar. He began his career by making Spaghetti Westerns (A NOOSE IS WAITING FOR YOU and SARTANA DOES NOT FORGIVE) with his brother Alfonzo. When he finally broke away from that genre [and his brother] in the late '70s, Jaime formed Balcázar Producciones Cinematográficas and began writing screenplays and producing (including MAD FOXES in 1981 and Lucio Fulci's DEVIL'S HONEY a few years later). During this time, Mr Balcazar befriended German exploitation director Hubert Frank. They would often write films together (like ANGEL AND THE BEASTS). His final time in the director's chair would be CATHERINE CHERRIE which was also written by Hubert Frank.
Prior to this film, Monica Zanchi starred in numerous genre hits including MAN, THE WOMAN AND THE BEAST, EYES BEHIND THE WALL, VERY CLOSE ENCOUNTERS OF4th KIND, EMANUELLE AND THE LAST CANNIBALS and AUTO STOP BLOOD RED. Interestingly, after INES, she would appear in various movies (like Fulci's ZOMBIE and EROTIC DREAMS OF CLEOPATRA) but refused to put her name in the credits.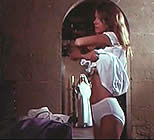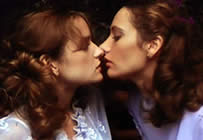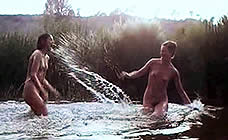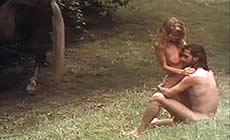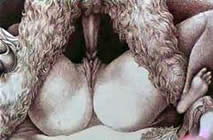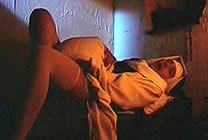 A Spanish film with optional ON/OFF English subtitles; widescreen uncut (85 min.);
for ALL REGIONS, playable on any American DVD machine.
Note: There is a small notice "UNCUT 18+" in the upper right corner throughout.
Extras include selected trailers.

    

Sexual Situations/Violence/Nudity/Sexual Brutality/S&M/Whipping
For Adult Audiences