Jenny Agutter rarity, written by Brian Clemens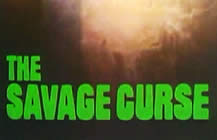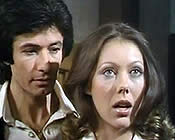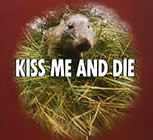 original British title KISS ME AND DIE [theatrically released as THE SAVAGE CURSE]

director: John Sichel
starring: Jenny Agutter · George Chakiris · Anton Diffring · John Atkinson · Peggy Sinclair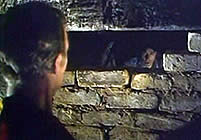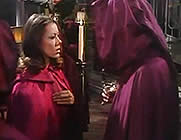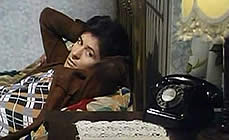 When his brother vanishes without a trace, American Robert Stone goes to the last known location, a remote British village. His investigation leads Robert to the lavish mansion of Jonathon Lanceford, a gentleman obsessed with two things: the gothic writings of Edgar Allen Poe and his beautiful, enigmatic niece Dominie.
Miss Jenny Agutter has enjoyed a long and successful career (100+ films in 40+ years) since this early project. The film - originally planned for British television under the KISS ME AND DIE title - was released theatrically in Europe and the UK as THE SAVAGE CURSE due to Miss Agutter's growing popularity at the time. She is known for such mainstream hits as American Werewolf In London and Captain America, but genre fans will always remember Jenny for Nicolas Roeg's WALKABOUT and David Greene's erotic thriller I START COUNTING.
This project was penned by the late Brian Clemens, a screenwriter best known for creating the TV series The Avengers, Remington Steele and the Perry Mason television movies (he also directed one film, the vastly underrated CAPTAIN KRONOS, VAMPIRE HUNTER).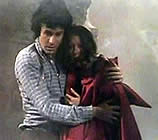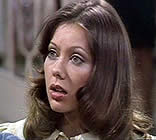 A British film in English language; fullscreen uncut (73 min.);
for ALL REGIONS, playable on any American DVD machine.
Extras include the original theatrical credits plus selected trailers.

      

Adult Situations/Violence/Sexual Brutality
For Mature Audiences