Genre Maestro Andrea Bianchi delivers the Sleaze!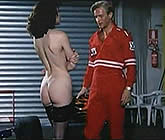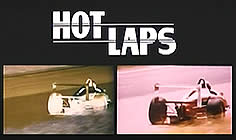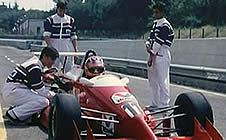 original Italian title FORMULA 3: I RAGAZZI DELL'AUTODROMO [Formula 3: Racetrack Gang]
also known as LAP CIRCUIT: TRASH QUEEN
director: Andrea Bianchi [as Andrew White]
starring: Carmen Di Pietro · Theo Connor · Christine Reynolds · Paul Green · Albert Collins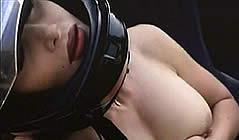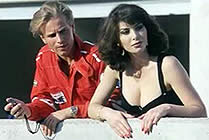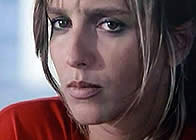 Set against a stock-car racing backdrop, a novice driver gets mixed up in a dangerous love triangle with his girlfriend and his rival's trashy woman. This results in a life-threatening conflict that manifests most deadly on the Grand Prix track.
Andrea Bianchi is a popular genre director known for an array of films including THE SEDUCTION OF ANGELA (which he helmed jointly with sleaze filmmaker Pasquale Fanetti), the sexually brutal crime film CRY OF THE PROSTITUTE, the wildly outrageousMANIAC KILLER, plus Pamela Prati's GILDA, DEAR SWEET NIECE, STRIP NUDE FOR YOUR KILLER, MASSACRE, et al. He helmed this frenzied erotic actioner towards the end of his career; it was followed only by FLESHY DOLL in 1995, after which he retired from filmmaking. Andrea Bianchi continued to live quietly in Paris [where he refused to talk about his motion pictures] until his death in 2013 at age 88.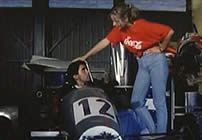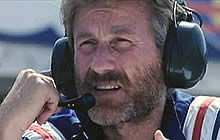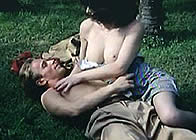 An Italian film in English language; widescreen uncut (85 min.);
for ALL REGIONS, playable on any American DVD machine.
Extras include selected trailers.

    

Strong Adult Situations/Violence/Nudity/Sexual Brutality
For Adult Audiences