English Language and Spanish Language with English Subtitles
Two Complete Versions on One Extended Disc!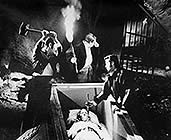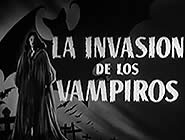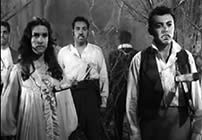 Original Mexican/Spanish title LA INVASION DE LOS VAMPIROS [Invasion of the Vampires]

director: Miguel Morayta (Spanish Version) and Manuel San Fernando (English Version)
starring: Erna Martha Bauman · Rafael Del Rio · Charles Agosti · Betha Moss · Tito Junco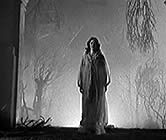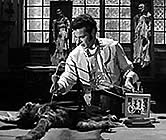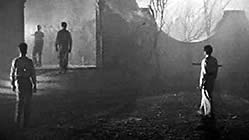 In a small Mexican village, young people are lured to Lago del Hombre Muerto [Dead Man's Lake] by a hypnotic female apparition. In the morning, bodies are found, drained of blood. The villagers are too afraid (and superstitious) to act. Doctor Alvaran - on the trail of a vampire named Count Frankenhausen - arrives in the village and attempts to put an end to the mayhem. It appears that the Count has become the head of a new cult and hopes to convert the entire community to a vampire existence. This leads to the legendary finale depicting legions of the undead rising from their graves to claim vengeance on the remaining humans.
Officially, this film was released as a sequel to Miguel Morayta's BLOODY VAMPIRE which also starred Charles Agosti as Count Frankenhausen; but it also works as an effective stand-alone project. Similar to Geroge Romero's original Night of the Living Dead (made 7 years later), this is a chilling Gothic movie that captures the very essence of atmospheric Mexican horror. It is easily one of the best.
Director Morayta died in June of 2013, at the grand age of 105.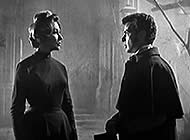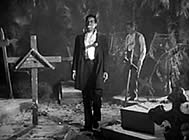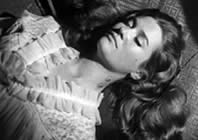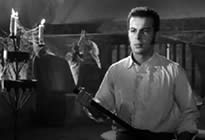 A Mexican film in Spanish language with English subtitles or English language, both versions are fullscreen, complete and uncut (93 minutes each) for NTSC ALL REGIONS,
playable on any American DVD machine.

      

Adult themes/Violence
recommended for Mature Audiences