LA MARCA DEL MURETO with English Subtitles!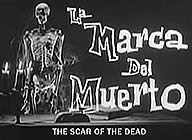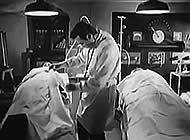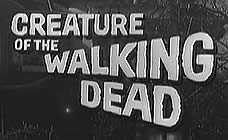 FILM ONE:
SCAR OF DEATH [La Marca Del Mureto] (1961)
also known as THE MARK OF THE DEAD

director: Fernando Cortes
starring: Fernando Casanova · Sonia Furio · Rosa Maria Gallardo · Aurora Alvardo · Guillermo Sosa
FILM TWO:
CREATURE OF THE LIVING DEAD (1965)
[Edited and Restructured USA English Version]

director: Jerry Warren (new footage)
[bogus credits for USA release:]
Rock Madison · Ann Wells · George Todd · Willard Gross · Bruno Ve Sota · Lloyd Nelson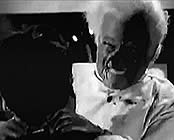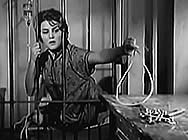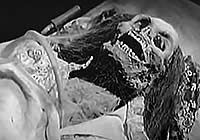 The story begins in the late 19th Century. Dr Malthus has discovered the secret of eternal life. But it as to do with creating a serum from the blood of [dying] young women. Authorities are not sympathetic to his behavior. Dr Malthus is arrested, convicted and hanged in the gallows. Seventy years later, his great grandson Dr Gonzalo Malthus moves into the old house and discovers the secret laboratory with a book of instructions for unlocking the mystery of life. In fact, young Dr Malthus learns grandfather was executed with the serum still in his veins and - if infused with newly retrieved female blood - he could be rejuvenated. Gonzalo invades the family mausoleum, digs up grandpa, kidnaps a young woman, and embarks on a journey into personal madness.
Back in the '60s, American producer/director Jerry Warren (INCREDIBLE PETRIFIED WORLD) would purchase Mexican films for a few bucks, add English language, and release them to American television and the Drive-In market. In the beginning, he had the good sense not make many changes to the original film (i.e., SANTO VS THE VAMPIRE WOMEN) but then later he went on a 'creative' frenzy, sometimes removing half the Mexican footage, and replacing it with new scenes featuring American B actors. He often changed the storyline with his newly written English dialogue.
This film is a glaring example of Jerry Warren at his worst! He cut 46 minutes from the original movie, replaced it with 32 minutes of absurdly awful newly-shot footage that whisks the narrative into vastly unintended territory. In short, he took a remarkable good Mexican horror film and destroyed it.
Here, now, is the completely UNCUT original version (80 minutes with English subtitles) plus the barely recognizable Jerry Warren version (71 minutes English language).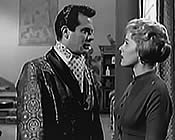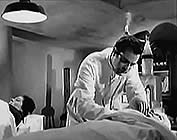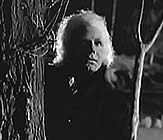 Two movies on one DVD: A Mexican film (80 min) with English subtitles plus
the edited, re-imagined American version (71 min) in English language;
DVD encoded for ALL REGION NTSC WORLD FORMAT.
Extras include theatrical trailer.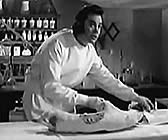 Violence and Sexual Brutality
for Mature Audiences