This is an Adults Only Hardcore (XXX) Motion Picture
The film and the images on this page are intended for Age 18+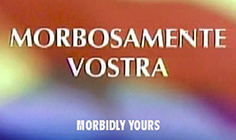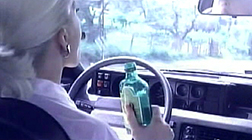 original Italian title MORBOSAMENTE VOSTRA [Morbidly Yours]
also known as CORA and DOUBLE DESIRE

director: Andrea Bianchi
starring: Karin Schubert · Bruno Romagnoli · Giancarlos Busmani · Pauline Teutscher · Herbert Hofer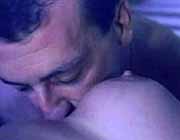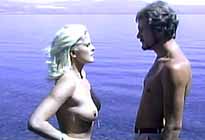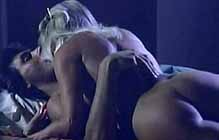 Officially, this is Karin Schubert's foray into the world of porn (even though she appeared in BLACK PEACOCK a decade before). She was a popular actress in exploitation cinema, starring in many genre classics including BLACK EMANUELLE, A VERY SPECIAL WOMAN, DESPERATE MOMENTS, and the S&M thriller PUNISHMENT [La Punition], before deciding to enter the hardcore (XXX) arena with this project at age 39. For this movie, an impressive crew of industry filmmakers were brought together to create something more than the standard porn fare.
The director is Andrea Bianchi, known for an array of genre faves including STRIP NUDE FOR YOUR KILLER, CRY OF A PROSTITUTE, Pamela Prati's GILDA, MANIAC KILLER, etc. The cinematographer is Pasquale Fanetti (better known by his Frank De Niro pseudonym), the king of Italian sexploitation (see GAMES OF DESIRE, SCENT OF PASSION, WOMAN FOR ALL, LOLITA FOREVER, TOP MODEL 2, et al). And the scriptwriter is another director Roberto Bianchi Montero who helmed such films as THE SLASHER IS A SEX MANIAC, REFLECTIONS OF LIGHT, MALABIMBA and BROKEN MIRROR. As a result, here is a remarkable movie that works on many levels.
The story deals with a rich man named Albert who seeks help from a psychologist friend when wife Cora refuses to engage in 'messy' sex [that is, in anything unusual or unnatural]. Dr Giulio discovers that she actually suffers from a split personality, specifically she is both the refined wife Cora plus she is also a prostitute. Neither woman knows of the other's existence. And if they did, they would instantly hate one another. The Doctor - in an incredulous breach of ethics - tells Albert of Cora's duality, hoping that it will solve his friend's sexual dilemma. Albert could stay happily married to 'frigid' Cora while sometimes visiting 'slutty' Cora for messy sex. After all, the prostitute [living in her own world] wouldn't even know Albert is the other Cora's husband. Right? But Albert can't deal with the problem. He is obsessed with having Cora 'all to himself' and demands for Dr Giulio to eliminate the prostitute personality forever.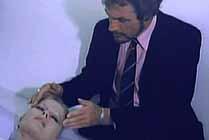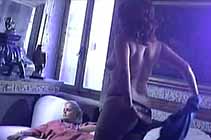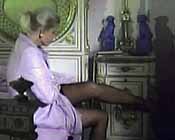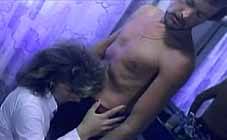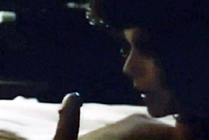 An Italian Explicit XXX film with optional ON/OFF English subtitles;
fullscreen uncut (93 min.); for ALL REGIONS, playable on any American DVD machine.
Extras include selected trailers.

  

Strong Hardcore (XXX) Scenes/Female and Male Nudity/Sexual Brutality
for Adult Audiences Only