DOUBLE FEATURE: Two Complete Films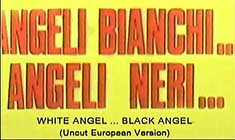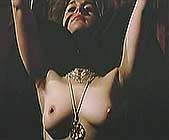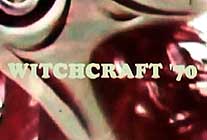 FILM 1
ANGELI BIANCHI ... ANGELI NERI (1969) [White Angel ... Black Angel] (1969)
directed by Luigi Scattini | narrated by Enrico Maria Salerno
FILM 2
WITCHCRAFT '70 (1969)
directed by Luigi Scattini · additional footage by R L Frost [Lee Frost]
narrated by Edmund Purdom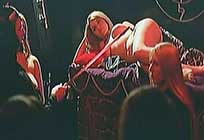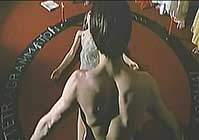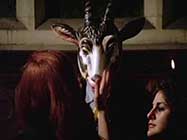 The promotion for this Italian-made rarity claimed: The Shocking Truth About Witchcraft as It Exists Today in our Cities and Suburbs! Further, the film promised: SEE Actual Human Sacrifice on the Altar of Baal, SEE Weird Demonic Rites of the Cult of Kali, SEE Erotic Prayers to the Goddess of the Cloven Hoof, SEE Macabre Orgies of a Secret Sect of Evil, SEE The Sensual Ecstasies of Hippie Witches, SEE the Church of Satan celebrate its infamous Black Mass!
This mondo movie, originally released in Europe and Great Britain as White Angel...Black Angel [AngeliBianchi ... AngeliNeri] (with a mostly English soundtrack), was purchased by grindhouse company TransAmerica Films for U.S. distribution. Some of the 'tamer' scenes were removed and exploitation director Lee Frost was hired to shoot additional rougher footage (which features an orgy with Satan-worshipping naked hippies, a Voodoo ceremony and a cautionary message from Lieutenant David Estee of the Capitola California Police Department). Filmmaker Lee Frost (as R L Frost) is best known for the S&M adventure POOR CECILY as well as LOVE CAMP 7, SLAVES IN CAGES and the hardcore (XXX) movie CLIMAX OF BLUE POWER.

Director Luigi Scattini graduated with a law degree, but chose to become a journalist and film critic for several Italian magazines including Gente and Oggi. He became a documentarian in the early '60s and moved to the 'mondo shockumentary' with PRIMITIVE LOVE. He seems to have an affinity for naked women in the snow [see photo, below right] as he also delivered a similar segment for his previous film, SWEDEN HEAVEN OR HELL. In 1977, he helmed a quirky romance actioner with Pamela Grier, NIGHT OF THE HIGH TIDE. Mr Scattini died from natural causes in 2010 at age 83.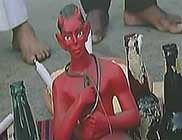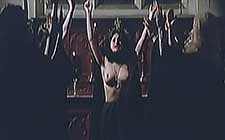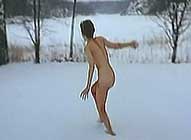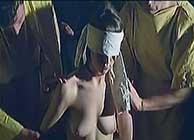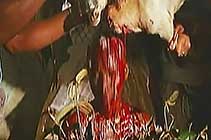 Two complete versions of an original Italian film in English language;
fullscreen uncut (95 + 83 min.); for ALL REGIONS, playable on any American DVD machine.
Extras include theatrical trailer.

    

Nudity/Rape/Graphic Violence/Drugs/Sexual Brutality
for Mature Audiences Only