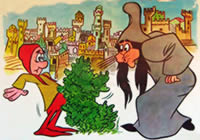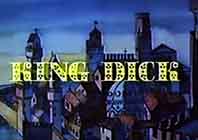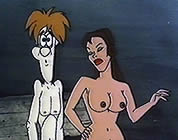 Original Italian Title: IL NANO E LA STREGA [The Dwarf and the Witch]

director: Gioacchino Libratti [as Giorgio Terzi]
written by Claudio Monto and Giovanni Magheri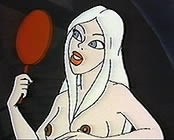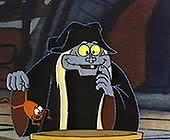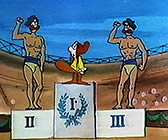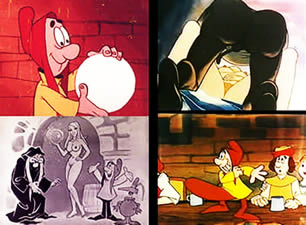 Little Dick, the well-endowed dwarf servant of Master Limpcock, is pursued by Nymphomania, an ugly witch who must achieve 69 orgasms to turn herself beautiful again.
    Mostly toilet humor and sexual innuendo, plus a few genuinely funny segments [like the elephant with a cork in his butt to keep him from defecating on the audience but resulting in a true shit-storm]. This is Hanna Barbara style animation strictly for the X-Rated adult market; it actually played to drive-ins and grindhouse theaters in the early '70s.
   The popularity of these films (especially counter-culture Ralph Bakshi projects like COONSKIN) opened the door for the hardcore release EROTIC CARTOON FESTIVAL from Davis Fortesue in '76.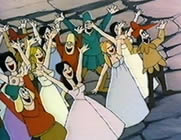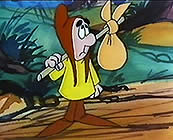 An Italian film, Americanized with English dialogue; fullscreen format 4:3,
(62 minutes), extras include a collection of X-Rated Animated Shorts (23 minutes)
DVD encoded for All Region NTSC World Format.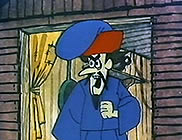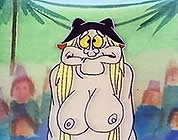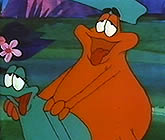 Animated: Strong Sexual Themes
Rape/Sexual Brutality/Nudity
for Adult Audiences Only