Legendary Gothic Classic of Mexican Cinema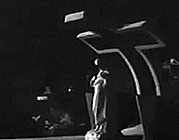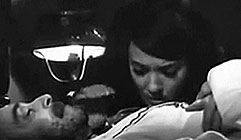 Original Mexican/Spanish Title: LOS CUERVOS ESTAN DE LUTO [The Crows Are Mourning]
director: Francico del Vollar
starring: Silvia Pinal · Kitty de Hoyos · Narciso Busquets · Jose Galvz · Lilia Prado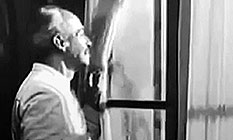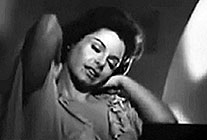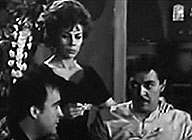 Don Lacho is an old, rich (but miserly) patriarch living on an expansive homestead with three grown sons and their families. One day, while everybody is working in the fields, Lacho has a stroke after suffering from an abdominal hernia. The family gathers together for a death watch as the old man stubbornly clings to life. During the vigil, the ghost of his dead wife visits Don Lacho and confesses to adultery. She reveals that one of his children does not actually belong to him. This news makes Lacho even more hateful and he uses it to stir even greater dread and bitterness. He tells them that the illegitimate son and his family will be totally disinherited. The quarrels and family tensions grow as Don Lacho seems to feed from the turmoil and refuses to die.
This film, based on the book/play by revolutionary rebel Hugo Arguelles, has become a dark staple of Mexican cinema. The cinematography is exceptional, universally compared to Mario Bava's MASK OF SATAN. And the quirky soundtrack - an orchestrated collection of thunderclaps and hen clucks [perhaps symbolic of the bickering families] - is strikingly beyond circumspect. But despite the gothic mood and a ghost, this is NOT a horror film. Rather, it is a motion picture of corrosive black humor wrapped inside a social criticism narrative. Renowned critic Rodolfo Usigli wrote: «With Los Cuervos Estan de Luto, director Francisco gives a resounding and very dark identity to Mexican cinema».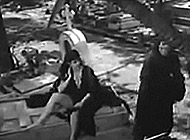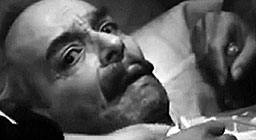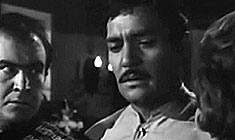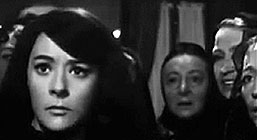 A Mexican film with option ON/OFF English subtitles; widescreen format,
uncut (96 min.), DVD encoded for ALL REGION NTSC, playable on any American machine.
Extras include selected trailers.