Come for the Title, Stay for the Trashy Fun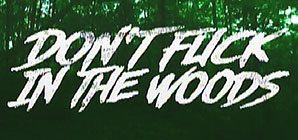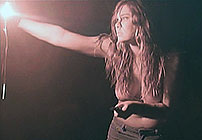 also known as DON'T F*** IN THE WOODS

director: Shawn Burkett
starring: Brittany Blanton · Ayse Howard · Roman Jossart · Brandy Mason · Nadia White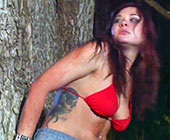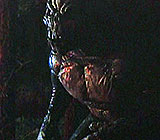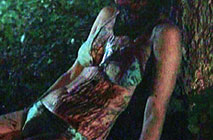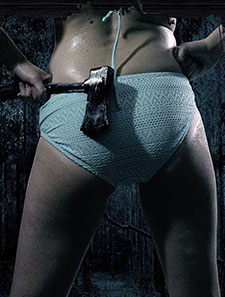 After the stress [the mental anguish] of final exams, Alex and her girlfriend Jane decide to go camping with a few friends in the woods. Their goal is rest and relaxation but soon their idyllic getaway becomes a bloody nightmare. As the group of college kids begins to unwind, something lurking in the dark has discovered an intoxicating new scent. And this lizard creature begins reacting to a lustful thirst that cannot be quenched.
   Director Shawn Burkett [proudly from Dayton Ohio] knew what he was doing and had fun with it. Obviously he wasn't looking for an Oscar (although he he DID get a best picture nomination at Ohio's Nightmare Film Festival). The movie is fun, gross and titillating. It also stars porn actress Nadia White. The title clearly tells the audience what to expect. Turn off the brain and simply enjoy.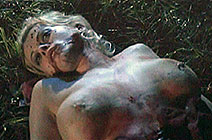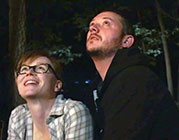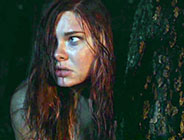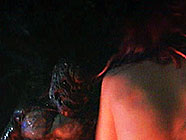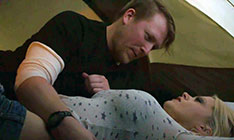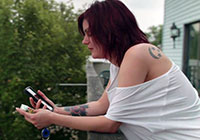 An American film with optional English closed caption; widescreen format 16:9,
uncut version (73 minutes), extras include Making Of and Interviews.
DVD encoded for All Region NTSC World Format.
Strong Sexual Themes/Graphic Violence/
Sexual Brutality/Nudity/Drugs
for Mature Audiences