Fully Uncut Widescreen Print with English Subtitles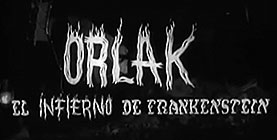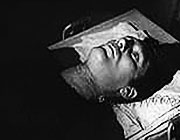 Original Mexican Title: ORLAK: EL INFIERNO DE FRANKENSTEIN
[Orlak: The Hell of Frankenstein] also known as REFLECTION OF FRANKENSTEIN

director: Rafael Baledon
starring: Joaquin Cordero · Rosa De Castilla · Armando Calvo · Irma Dorantes · Andres Solder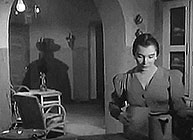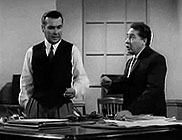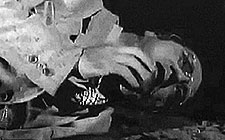 Dr Frankenstein has been arrested and sent to prison for grave-robbing. Behind bars, he meets a convict named Jaime Rojas who helps him escape in exchange for the opportunity to get involved in the scientist's unconventional experiments. Rojas uses Dr Frankenstein's monster to take revenge against his enemies including those who had condemned him to prison.
Rafael Baledon was a prolific Mexican director, helming 90+ films in the three decades between 1953-84. These including some of the classic genre movies, like CURSE OF THE CRYING WOMAN (La Maldicion de la Llorona) and MAN AND THE MONSTER (El Hombre y el Monstruo). Rafael had begun his career as an actor in 1938 and - despite his heavy workload behind the camera - he continued performing until his death in 1992. He appeared in more than 80 movies and starred in 13 different television series. Mr Baledon died from a heart attack at age 74, May 1994.
Joaquin Cordero was one of Mexico's top movie stars, appearing in 200+ films between 1949 and his death (from respiratory failure) in February 2013 at age 89. He is probably best known for the role in Carlos Enrique Taboada's horror masterpiece BOOK OF STONE and then later for VACATION OF TERROR. But genre fans always choose his complex performance in DR SATAN and the sequel DR SATAN VS BLACK MAGIC. Mr Cordero met his death in February 2013 at 89.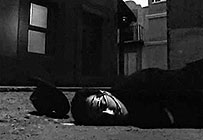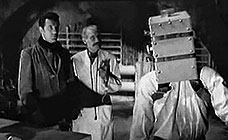 A Mexican/Spanish film with optional ON/OFF English subtitles; widescreen format,
uncut (93 min.), DVD encoded for ALL REGION NTSC, playable on any American machine.
Extras include selected trailers.