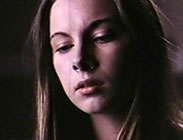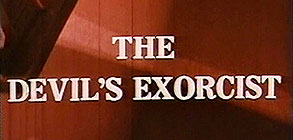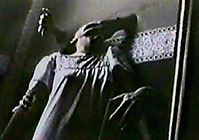 original Spanish title EL JUEGO DEL DIABLO [The Game of the Devil]
also known as ALUCINACIONES [Hallucinations]

director: Jorge Darnell
starring: Inma De Santis · Maria Del Puy · Jack Taylor · Luis Prendes · Alicia Altabella · Jose Orjas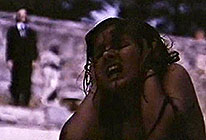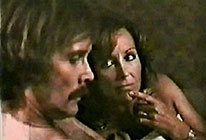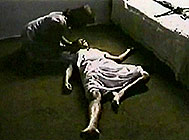 After young student Teresita accidentally kills her mother during a violent rage, she is taken into the home of a female psychologist. However, it soon becomes obvious that Teresita is possessed and needs an exorcism. This film was obviously produced and promoted to capitalize on the popularity of William Friedkin's Exorcist (1973). While it is similar in many respects, the biggest difference is Teresita does not seem to be possessed by the devil at all , but rather by a ghostly evil priest who induces her to murder people. Of course, over the years, there have been MANY Exorcist knock-offs, including such International faves as ANTICRISTO, SEXORCIST, MAGDALENA, ABBY, SEYTAN, SATANICO PANDEMONIUM and [recently] EXORCISMUS and EXORCISMO DOCUMENTADO.
Director Jorge Darnell was originally from Argentina where he began shooting B-movies in the mid '60s. He made VIOLENT FACE OF NEW YORK, an Italian/Mexican co-production in 1974, and then moved to Spain where he helmed this film before returning to Argentina for his final project Tiempos Duros Para Drácula [Hard Times for Dracula]).
His leading actress, Inma De Santis, plays the possessed girl Teresita. She is quite remarkable, actually outshining her American counterpart Linda Blair, carrying the whole movie herself. Inma was a popular child-actress who had appeared in numerous films (including 1970'S FOREST OF THE WOLF) before starring in the cult hit KILLING OF THE DOLLS and later LEONOR: MISTRESS OF THE DEVIL. Ms Inma de Santis died in an auto accident during a Christmas vacation in Morocco, December 1989. She was 30 years old.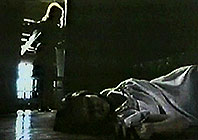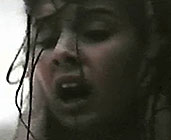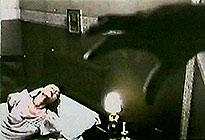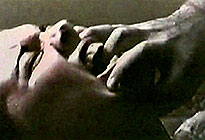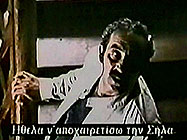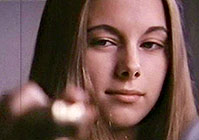 A Spanish film in English Language with non-removable Greek subtitles; fullscreen (4:3),
uncut version at 86 minutes, encoded for ALL REGIONS NTSC,
playable on any American machine. Extras include selected trailers.

    

Sexual Situations/Graphic Violence
for Mature Audiences