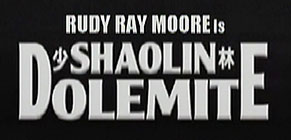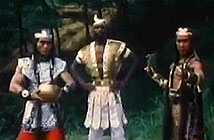 director: Robert Tai
starring: Rudy Ray Moore · Jimmy Lynch · Eugene Thomas · Alexander Rei Lo · Alice Tseng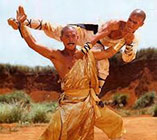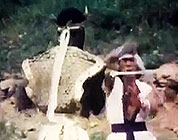 After serving with the US Army in the '40s, Rudy Ray Moore began his entertainment career as an R&B singer (Hully Gully Fever, 1957) but soon moved into comedy through his nightclub appearances. He was a pioneer of sexually explicit humor and became notorious with a series of adult comedy albums for Kent Records (titles like Cockpit, Eat Out More Often and I Can't Believe I Ate the Whole Thing). He created the Dolemite character - a kung fu fighting pimp - as part of his stand-up comedy routine. In 1975, during the rise of Blaxploitation, Rudy wrote and starred in the movie version Dolemite. That was followed by a string of similar films, including the sequel The Human Tornado and Disco Godfather. Rudy suffered from health problems which took him out of circulation for almost 20 years [except for an occasional guest appearance, e.g., in Snoop Doggy Dogg's music video for Doggy Dogg World].
In 1997, Rudy Ray Moore met producer George Tan, a Hong Kong agent who was in Hollywood working on Tupac Shakur: Thung Immortal. The producer told Rudy that he represented a Taiwanese director Robert Tai and suggested that they work together on a project. That was the inception for SHAOLIN DOLEMITE. Rudy, George and Robert got together at Moore's home in Akron Ohio where they wrote the script - a comic version of a 'Death Bell' destroying the Wu Tang Clan - based on hours of video Tai provided from his 1986 Kung Fu adventure film. Director Robert Tai had made NINJA'S FINAL DUEL, an 8 hour fantasy/actioner that Hsien Shen Films refused to release intact. The extra [not used] footage was provided to Moore for this endeavor.
Some additional footage was shot starring Rudy Ray Moore [and other members of his team, namely Jimmy Lynch and Eugene Thomas] and inserted accordingly into the movie. The collaborated 'What's Up Tiger Lilly' story deals with Tupac of the Dolemite Clan stealing the magical Dolby Stereo Death Bell so he can destroy the Wu Tang Clan.
Rudy Ray Moore's health continued to decline [although he managed to make Dolemite Explosion and Big Money Hustlas after this project]. He died in October 2008, at age 81, from complications with Diabetes.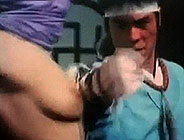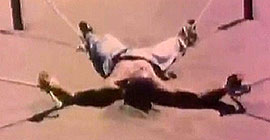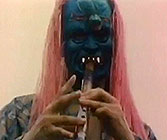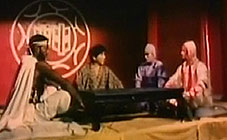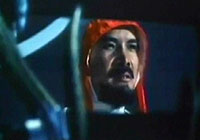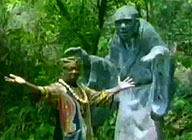 An American/Taiwanese film in new English dubbed soundtrack; fullscreen (4:3),
totally uncut version at 111 minutes, encoded for ALL REGIONS NTSC,
playable on any American machine. Extras include selected Dolemite trailers.



      

Sexual Situations/Violence/Nudity/Drug References
for Mature Audiences