The Legendary SciFi Saga
The Original Russian Version and Two American-made Revisions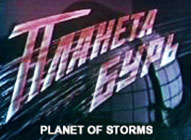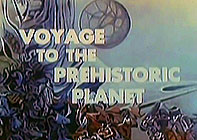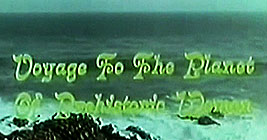 FILM 1
PLANETA BUR [Planet of Storms] (1962)
director: Pavel Klushantsev
starring: Vladimir Kazantsev · Pavel Klush-Antsev · Gennadi Vernov · Kyunna Ignatova
FILM 2
VOYAGE TO THE PREHISTORIC PLANET (1965)
director: Curtis Harrington (as John Sebastian)
starring: Basil Rathbone · Faith Domergue · Marc Shannon · Christopher Brand
[in original performers archived footage] Vladimir Kazantsev · Pavel Klush-Antsev · Gennadi Vernov
FILM 3
VOYAGE TO THE PLANET OF PREHISTORIC WOMEN (1968)
director: Peter Bogdanovich (as Derek Thomas)
starring: Mamie Van Doren · Mary Marr · Paige Lee · Margot Hartman
[in original performers archived footage] Vladimir Kazantsev · Pavel Klush-Antsev · Gennadi Vernov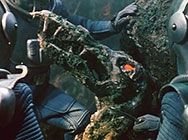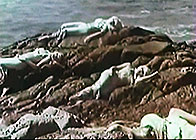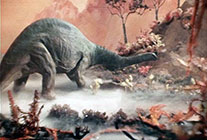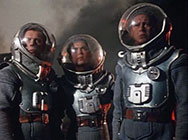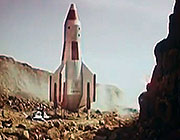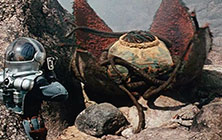 In the original 1962 Russian film, Planeta Bur [Planet of Storms], cosmonauts with a robot named Johnny land on the planet Venus and discover a prehistoric world. This version is finally available uncut with English subtitles.

Three years later, the movie was released in the United States in an edited and dubbed version as Voyage to the Prehistoric Planet. All evidence of actress Kyunna Ignatova had been removed and replaced with newly shot footage of American actress Faith Domergue playing the same role. For this version, the commander of the space operation is Professor Hartman played by veteran British actor Basil Rathbone. He oversees the action and provides guidance from his position on space ship Luna 7.
Then, the original (now English dubbed) Russian film was again re-edited - this time by director Peter Bogdanovich with the help of producer Roger Corman - and released as The Voyage to the Planet of Prehistoric Women in 1968. For this second USA version, all shots of Faith Domergue and Basil Rathbone were removed, replaced with newly dubbed footage with the cast from the OG film. New insert footage was shot with Mamie Van Doren and other buxom actresses playing the prehistoric women of Venus. Peter Bogdanovich also did the narration as if her were one of the Cosmonauts telling the story in flashback.
This SAGA is legendary in classic SciFi cinema. For similar genre favorites from this period, check out MISSION HYDRA 2+5, SEVEN GOLD MEN IN SPACE, PLANETS AGAINST US, EYES BEHIND THE STARS, SHIP OF MONSTERS and PERRY RHODAN.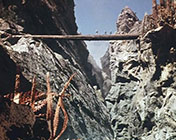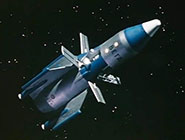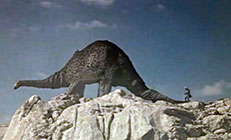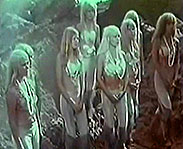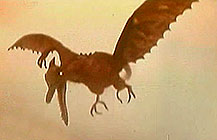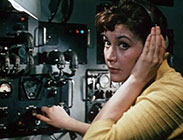 Three complete films in one extended DVD; the first is in Russian language with English subtitles
while the second and third are in English language. Each is fullscreen format (4:3),
uncut (total 254 minutes), DVD encoded for ALL REGION NTSC,
playable on any American machine.