Craig Hill's Violent, Macho Spaghetti Western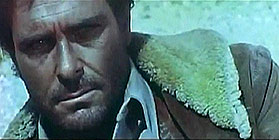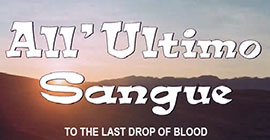 original Italian title ALL'ULTIMO SANGUE [To the Last Drop of Blood]
also known as BURY THEM DEEP
director: Paolo Moffa (as John Byrd)
starring: Craig Hill · Ettore Manni · Ken Wood · Josie Greci · Francesco Santoveti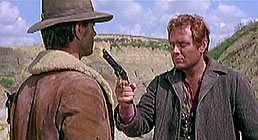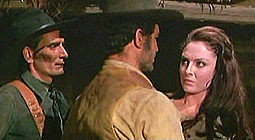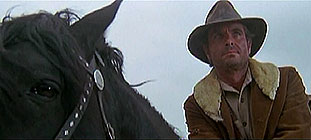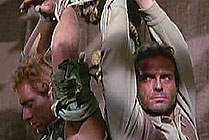 A bandit named Johnny Gunn has robbed the payroll gold from an Army convoy. Bounty hunter Clive Norton is hired to find the outlaw and the booty. He enlists the aid of Gunn's imprisoned brother Chaleco by rescuing him from the hangman's noose and then convincing him to help in the pursuit. Later, a Mexican outlaw named Kordero joins them as well. He - of course - has ulterior motives and betrays the two heroes, switching sides at an inopportune moment to team up with Gunn, culminating in a four-way showdown.
Steely-eyed Craig Hill was an American actor who began his career (like Clint Eastwood, Ty Hardin, Edd Byrnes, et al) in a US television series, Whirly Birds [1954-1959], before migrating to Europe in the mid-60s. Besides making 15 Spaghetti Westerns (his two best are this one and I WANT HIM DEAD! from the same year), he went on to star in many other European movies including ASSIGNMENT TERROR and ONLY BLACKNESS (Solamente Nero). In 1990, Craig married starlet Teresa Gimpera (the cult actress who made 100+ films including LOVE LETTERS OF A NUN, MACABRE, and LOVE BRIDES OF THE BLOOD MUMMY). Barcelona Spain became their home. After a 25 year marriage, Mr Hill died in April 2014 at 88.
Ken Wood (real name Giovanni Cianfriglia) also starred in Enzo G Castellari's KEOMA and Frank Kramer's SABATA. He began his career as a stand-in for Steve Reeves in various sword-n-sandal movies. After appearing in 125+ films, the 87 year old actor is active today as part of a European TV series La Freccia Nera [The Black Arrow].
Paolo Moffa was a longtime Italian studio technician [usually acting as a cinematographer or assistant director], working mostly in the 1930s and '40s. He helmed this film at age 55 (his only project in the '60s). Mr Moffa died from a heart attack in 2004 at age 88. The camera operator for this movie was Aristide Massaccesi (Joe D'Amato), in one of his earliest screen credits.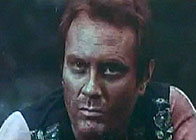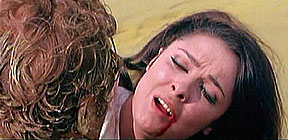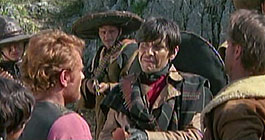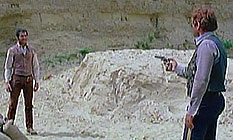 An Italian film in English language; widescreen uncut (99 min.);
for ALL REGIONS, playable on any American DVD machine.
Extras include American theatrical trailer

  

Violence/Sexual Brutality
for Mature Audiences